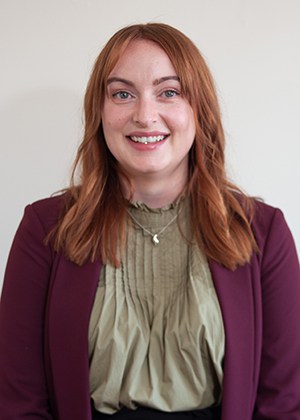 Solicitor
Candice Jackson joined Galbally Parker in 2021 and is the newest member of our team. Candice joins us as an ambitious advocate with a broad portfolio of experience in the Judiciary, civil and criminal jurisdictions. She has a track record of achieving great outcomes for clients, with an optimistic and decisive style and enjoys developing effective and collaborative relationships with clients and other practitioners.
Prior to working with Galbally Parker, Candice worked as a solicitor advocate with Victoria Legal Aid, appearing in Court daily in criminal law and intervention order matters whilst also providing a quality service in representing clients in need. She has worked as a Legal Policy Officer, Case Manager and Judge's Associate with the County Court of Victoria as well as in a supporting role to the Board of Inquiry into Hazelwood Mine Fire Inquiry.
Significantly, she also experienced years working with Senior Counsel as a paralegal (prior to being admitted as a lawyer) and enjoys the support and mentorship of Ruth Shann SC, Julian McMahon AC SC and Peter Morrisey SC.
Candice.jackson@galballyparker.com.au