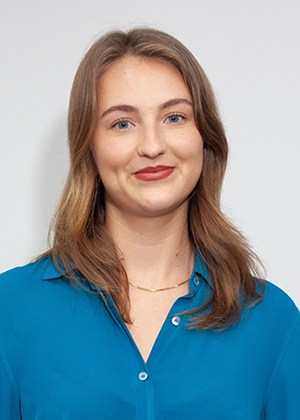 Paralegal
Piper Crothers joined Galbally Rolfe (now Galbally Parker) as a law clerk in 2019, after partaking in work experience at the firm in 2018. Since then, Piper has gained invaluable experience and developed a comprehensive understanding of the framework and processes of the criminal law. In her capacity as a clerk, Piper undertakes legal research, reviews and scrutinises evidence material and regularly engages in communication with clients. Piper has assisted our team in numerous high profile matters, including by her contributions to Faruk Orman v The Queen, a case which resulted in the acquittal of our client in 2019.
Piper is currently studying a Bachelor of Laws and a Bachelor of Arts (Majoring in International Relations) at Monash University. Her academic studies have encouraged her to diversify her interests, which range from human rights and international law to anthropology and gender studies. Alongside her role at Galbally Parker, Piper is an intern at the Monash Afghanistan Support clinic where she is involved in evacuation efforts for at risk individuals from Afghanistan. She hopes to complete her degree in 2024, after which Piper intends to pursue a career practising law.
Outside of Galbally Parker, Piper enjoys cooking, yoga and travelling.
Piper can be contacted on 9670 8771 or
clerk@galballyparker.com.au