Galbally Parker started its practice as 'Galbally Rolfe'. Founded in 1976, Galbally Rolfe was the oldest exclusive private firm of Criminal Defence Lawyers in Melbourne. We carry the legacy of being one of the best and most highly respected criminal law firms in Victoria, whilst continuing to evolve our practice to keep up with technological, legal and market developments. Our team is now led by Ruth Parker, our Principal, who has worked in both the Victorian and New South Wales areas of our practice. Reflective of the change in leadership and the achievements that Ruth has accomplished for the firm, the name was changed in August 2019 to Galbally Parker Criminal Lawyers.
Our experienced and dedicated team of criminal defence lawyers appear in all criminal jurisdictions in Australia, regularly conducting serious and complex criminal matters as well as summary and traffic matters. We have acted in some of the most prominent criminal matters in legal history and have assisted and defended countless individuals charged with criminal offences. Most recently, we became the first firm to achieve a referral for a petition for mercy to the Court of Criminal Appeal in response to the Lawyer X scandal that has rocked the country. We then became the first firm to have a conviction overturned as a result of that injustice. It was the case of Faruk Orman and it would not have been possible without the work of Ruth, who represented Faruk for over ten years, and our team of excellent professionals.
Over our history, Galbally Rolfe (now Galbally Parker) has represented individuals in numerous high profile and extraordinary cases across Victoria and New South Wales. Our firm continues to fight for the rights of individuals charged with criminal offences or facing disciplinary action, to ensure as much as possible that the criminal justice system operates fairly to those accused. Our firm has a history of changing the law, fighting for freedom and protecting individuals against unfair prosecutions. Our accomplishments are evidenced in our testimonials and in our media links. Please explore our site, get to know us and contact us to meet with one of our experienced, relentless and compassionate lawyers.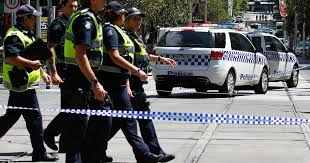 The Coroner's Court is currently examining the circumstances leading up to the Bourke Street Rampage and what steps could have been taken to prevent it, including decisions regarding bail. Our Principal, Ruth Parker, spoke to Raf Epstein on ABC Drive about Bail in...
read more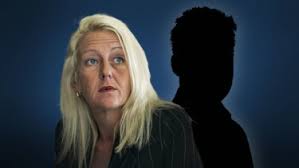 On 21 October 2019, our Principal, Ruth Parker, will appear on ABC's Four Corners speaking about Nicola Gobbo and Police corruption. She is joined by former Senior Crown Prosecutor Gavin Silbert SC and former Inspector Ian Baker. Click here for a preview.
read more
Experienced. Competitive. Passionate. Progressive.
We provide the personal, thorough service which only an experienced and passionate criminal defence lawyer can provide. Every person is entitled to a vigorous defence of their rights. We provide that service at competitive rates, utilising the best technologies and with attention to detail. We value and support our team so that you will always be represented by the very best.
We invite all prospective clients to contact our office to arrange a fixed fee and obligation free appointment with an experienced criminal lawyer to discuss their pending matters.
Since 1976, Galbally Parker has operated as one of the best and most highly respected criminal law firms in Victoria.
Founded by Robert ('Bob') Galbally and Brian Rolfe, it was the first exclusively private criminal law firm in Melbourne and we are proud of our rich history defending our clients in all matters, from summary matters in the Magistrates' Court to complex Supreme Court Trials and Appeals in the Court of Appeal. Our team has acted in some of the most prominent criminal trials in Victorian legal history.
As part of our legacy, we have employed some of the most talented criminal lawyers and have invested in our staff. We are proud to see that former members of our team are now senior lawyers, Magistrates and Judges.
Over the last 20 years, our reputation has preceded us and we have been called upon to appear and instruct in matters across all states of Australia.
In the last 10 years, we have been competitive in the Sydney market, primarily representing individuals charged with very serious charges and getting fantastic and well deserved results. We have a close association with the best barristers and experts in New South Wales. We utilise technology to maintain contact with our Sydney clients whilst minimising cost. Our mission is to secure our place in the Sydney market by opening a Sydney office and bringing our competitive, passionate and thorough service to you.
So watch this space!
Criminal Defence Law Firm
Galbally Parker: A Compassionate Criminal Defence Law Firm
When it comes to finding a criminal defence law firm, you deserve a firm that is experienced, qualified, competent and extremely knowledgeable about the world of criminal law. More than just these qualities, though, you deserve a team of lawyers who will approach your case with compassion and understanding. You want a lawyer who will take the time to understand your situation, to hear your side of the story and to advocate for your rights with an unfailing commitment to justice.
What You Can Expect from Galbally Parker as Your Criminal Defence Law Firm
At Galbally Parker, we pride ourselves on being the type of compassionate criminal law firm you deserve. Whether your matter is a simple traffic law case or a complex criminal matter, we will approach it with the same attention to detail that we give to every client.
In addition to this focus on understanding, empathy and quality customer service, here are a few other superlatives you can expect when you hire a Galbally Parker criminal lawyer in Melbourne, Australia:
In-depth experience with criminal cases: Our law firm is the oldest exclusive private criminal law firm in Melbourne. Many firms have different departments and split their efforts across various types of legal practice. We are unique in that we focus squarely on criminal defence. We still have a long list of practice areas—from drug matters to cybercrime and theft—but don't stray beyond criminal cases. Consequently, the institutional knowledge our firm has in the field of criminal law is second to none in the Melbourne area.
Personalised service to each client: As a private firm with a broad bandwidth and an emphasis on customer service, we strive to make sure that every single client is receiving the attentive, personalised service they deserve. Criminal cases often come with very high stakes, and clients in these cases deserve nothing less than the utmost attention to detail. Our lawyers are communicative, driven and dedicated to resolving your case. Whether you have questions about your legal defence or need someone to fight for your rights or protect you against unfair prosecution measures, you can trust that we are always in your corner.
Honest advice and consultation: In most cases, we begin our client relationships with a 60-minute consultation appointment. During this appointment, we will learn about your matter, give you initial advice, disclose details about our fee structure and help you determine the best next steps. If we feel you don't need to hire a criminal lawyer in Melbourne, Australia to resolve your matter, we will be honest about that fact. If we think you would do best to have us on retainer, we will be honest about that, too. Our goal with these consultations is to help prospective clients make a game plan for what to do next. We always like to say that no one has ever walked out of an initial consultation feeling worse about their case.
About Galbally Parker
Galbally Parker was established in 1976 by Brian Rolfe and Bob Galbally. In 2019, Brian Rolfe stepped aside from day-to-day operations, and Ruth Parker took over as Principal. The firm will soon be rebranded as 'Galbally Parker,' but will continue to offer the top-tier legal services for which we are known. To set up an initial consultation with our attentive, experienced and compassionate criminal defence law firm, contact us today.