Criminal Defence Lawyers | Melbourne
We. Are. Different.
 Est. 1976 
As the first Melbourne firm to practice exclusively in criminal defence law, our criminal defence lawyers have the skill, experience and understanding to deliver the best representation for you or your loved one.
This is the discreet boutique service that our experienced criminal defence lawyers deliver. This is why our firm is the best criminal defence firms in Melbourne. Our results speak for themselves.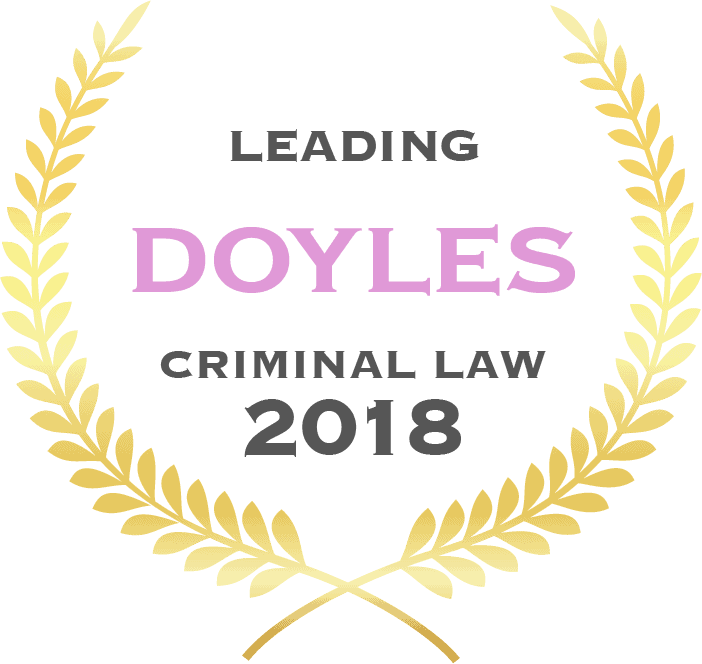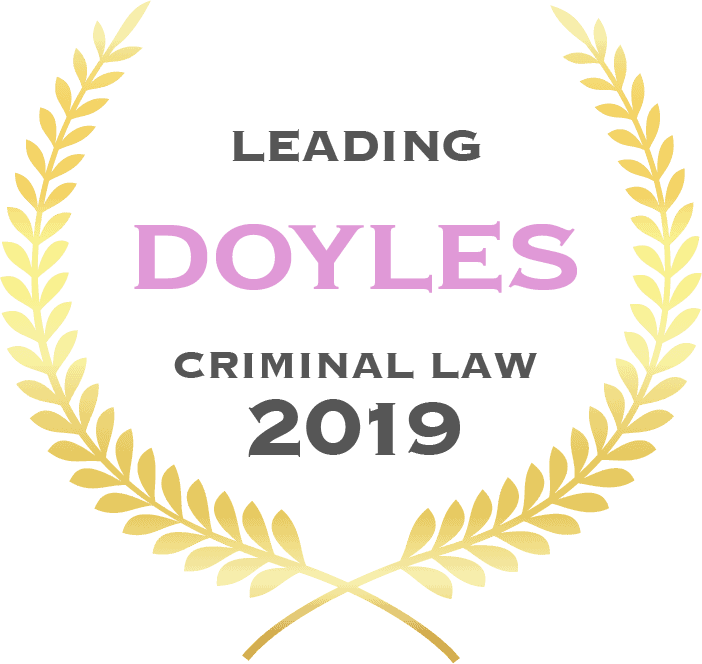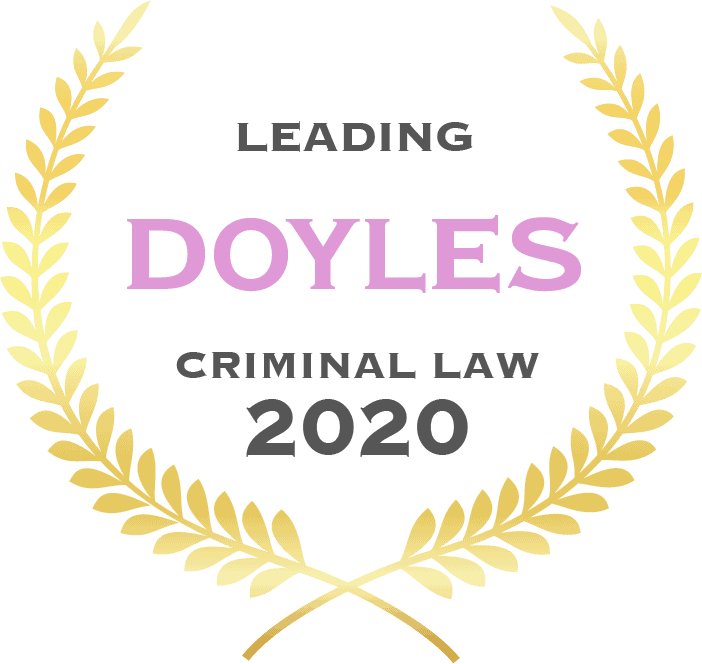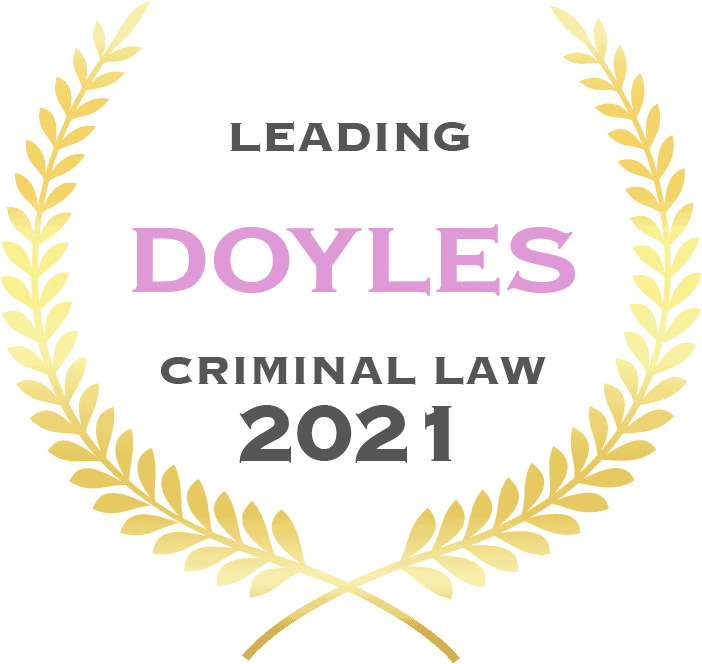 Experienced. Competitive. Passionate. Progressive.
show more
Whether you are facing arrest, Police interview, criminal charges or disciplinary proceedings, all are serious and stressful events.
If this is you, or if this is happening to someone you love, you are likely feeling overwhelmed and scared. This may be the very first time you have approached by Police or involved in criminal proceedings, which can be life changing.
If this is you, engaging an experienced criminal lawyer as early in the proceedings as you can is essential, both for you personally and for the outcome of your matter. 
We provide the personal, thorough service which only an experienced and passionate criminal defence lawyer can provide. Every person is entitled to a vigorous defence of their rights.
We provide that service at competitive rates, utilising the best technologies and with attention to detail. We value and support our team so that you will always be represented by the very best.
We invite all prospective clients to contact our office to arrange a fixed fee and obligation free appointment with an experienced criminal lawyer to discuss their pending matters.
Galbally Parker: Why Our Clients Trust Us To Deliver for Them
show more
When it comes to finding a criminal defence law firm, you deserve a firm that is experienced, qualified, competent and extremely knowledgeable about the world of criminal law. More than just these qualities, though, you deserve a team of lawyers who will approach your case with compassion and understanding. You want a lawyer who will take the time to understand your situation, to hear your side of the story and to advocate for your rights with an unfailing commitment to justice.
At Galbally Parker, we pride ourselves on being the type of compassionate criminal law firm you deserve. Whether your matter is a simple traffic law case or a complex criminal matter, we will approach it with the same attention to detail that we give to every client. This is why our firm has achieved the results we have and have earned our reputation as an industry leader in criminal defence law. We are accessible to our clients and we make you part of the solution. Making sure that you are fully informed and supported is important to us. This is one of the aspects of our practice that make us different. 
What makes Galbally Parker Lawyers Different from other Melbourne Criminal Law Firms? 
In addition to this focus on understanding, empathy and quality customer service, here are a few other superlatives you can expect when you hire a Galbally Parker criminal lawyer in Melbourne, Australia:
In-depth experience with criminal cases: Our law firm is the oldest exclusive private criminal law firm in Melbourne. We continue to focus only on criminal defence. We still have a long list of practice areas—from drug matters to cybercrime and theft—but don't stray beyond criminal cases. We hire the best criminal lawyers in Melbourne and our staff retention is second to none. Consequently, the institutional knowledge of our firm is exceptional, leading to the best results for our clients. 
Personalised service to each client: As a private firm with a broad bandwidth and an emphasis on customer service, we make sure that every single client receives the personalised service they deserve. Our lawyers are accessible, communicative, driven and dedicated to resolving your case. Whether you have questions about your legal defence or need someone to fight for your rights or protect you against unfair prosecution measures, you can trust that we are always in your corner.
Honest advice and consultation: We begin our client relationships with a 60-minute consultation appointment. During this appointment, one of our criminal defence lawyers will discuss your matter with you, give you initial advice, disclose details about our fee structure and help you determine the best next steps. Our goal with these consultations is to help prospective clients make a game plan for what to do next. We always like to say that no one has ever walked out of an initial consultation feeling worse.
Galbally Parker: The First to Value Criminal Defence Law and Practice It 

Exclusively
Galbally Parker (previously 'Galbally Rolfe') was established in 1976 by Brian Rolfe and Bob Galbally. In 2013, Brian Rolfe retired from the practice and from the law.  It was the first firm to focus purely on criminal defence practice and to establish itself as an exclusively criminal defence law firm in Melbourne.
In 2019, Bob Galbally stepped aside from day-to-day operations, and Ruth Parker took over as Principal. The firm was shortly thereafter rebranded as 'Galbally Parker,' and continues in our legacy to offer the top-tier legal services for which we are known.
To set up an initial consultation with our attentive, experienced and compassionate criminal defence law firm, contact us today.