Criminal Lawyer Frankston
Our Frankston criminal lawyers have the skill, experience and understanding to deliver the best representation for you.
Our results speak for themselves.
Contact Us
The best decision in my life to call Galbally Parker. I am blessed to have Ruth Parker and her team from Galbally Parker as my lawyer. I can't thank them enough for their help and support.

Jemie Yio, September 2023
Experienced Criminal Lawyer Frankston 
At Galbally Parker lawyers, we understand how serious and distressing it can be if you or a loved one is confronted with the prospect of arrest, a police interrogation, criminal charges, or disciplinary actions. Having worked extensively across the criminal defence sector, representing a range of different clients, our team is equipped to deal with the overwhelming emotions and anxiety that may surface in such circumstances.
This might be your initial interaction with law enforcement or your first involvement in legal proceedings. We understand that these situations can bring about life-altering consequences. During these difficult times, it is of utmost importance to enlist the services of an experienced criminal defence attorney as early as possible. Galbally Parker's Frankston criminal lawyers will ensure your personal well-being throughout the case, and work to achieve the best possible outcome for you.
We are proud to offer a personalised and comprehensive service from a team of proficient and dedicated criminal defence lawyers. We firmly believe that every individual is entitled to a robust defence of their legal rights. Get in touch with our Frankston criminal lawyers to schedule a fixed-rate, commitment-free appointment to discuss your pending legal matter.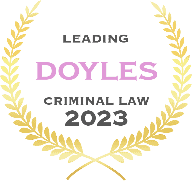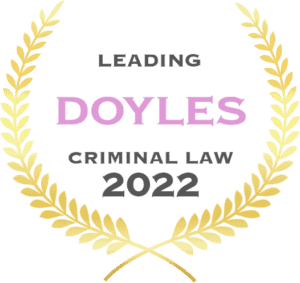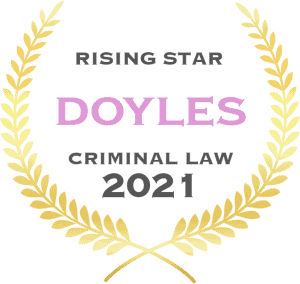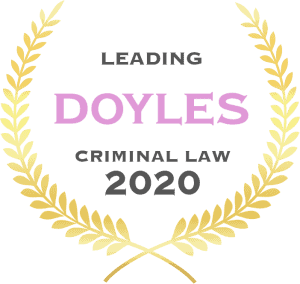 Why Our Frankston-Based Clients Trust Us To Deliver for Them
When considering a Frankston criminal lawyer, it's important to look for certain qualities, such as experience, qualifications, and competence. You deserve a team of lawyers who not only possess these qualities but also approach your case with empathy and a deep understanding of the legal complexities involved. It's important that you work with a lawyer who takes the time to understand your circumstances, listen to your perspective, and champion your rights with a dedication to achieving justice for you. 
Regardless of whether your case involves a minor traffic violation or a complex criminal issue, at Galbally parker, we will handle it with meticulous attention to detail and care. It is this approach that has resulted in our outstanding track record and has firmly established Galbally Parker as a leader in the field of criminal defence law. We place a high priority on accessibility and keep our clients well-informed while providing unwavering support. This level of commitment sets our practice apart.
We. Are. Different.
Est. 1976
As the first Melbourne firm to practice exclusively in criminal defence law, our criminal defence lawyers have the skill, experience and understanding to deliver the best representation for you or your loved one.
This is the discreet boutique service that our experienced criminal defence lawyers deliver. This is why our firm is recognised as one of the best criminal defence firms in Melbourne. Our results speak for themselves.
Why Choose Galbally Parker Criminal Lawyer Frankston?
Galbally Parker Lawyers is proud of our unyielding empathy, understanding, and dedication to exceptional customer service. We also possess range of other qualities that distinguish us from other criminal lawyers in Frankston: 
Wide Experience in Criminal Defence Law: At Galbally Parker, we are steadfastly focused on criminal defence with a team consisting of some of Vitoria's most accomplished criminal defence lawyers. Our staff retention rates are unparalleled and are a testament to our firm. unparalleled legal expertise. We deliver outstanding outcomes across our diverse practice areas and are committed to providing high quality representation for our clients in court.
Personalised Attention for Every Client: As a private firm with far-reaching resources and a strong commitment to customer service, we prioritise delivering personalised care to every client that we work with. We are accessible, communicative, determined, and devoted to the interests of our clients. Whether you seek guidance on your legal defence, require someone to champion your rights, or need protection against unfair prosecution measures, rest assured that when you choose Galbally Parker Lawyers, we will be by your side.
Superior File Management Using Up-to-date Technology: Our firm is proud of our decades-long history but is also focused on being a forward-thinking firm at the forefront of technological advancements. We employ a range of technical methods to benefit our clients, including state-of-the-art file management systems, secure and encrypted data storage, and a downloadable application for real-time communication. Our lawyers can work remotely and are accessible through your iPhone or Android device, ensuring convenience and cost-effectiveness.
Straightforward Advice and Comprehensive Consultation: Our client relationships commence with a fixed-rate, obligation-free 60-minute initial consultation. During this session, our team will discuss your situation, offer initial guidance, outline our fee structure, and help you in determine the best course of action for your situation. Our aim is to assist prospective clients in developing a strategic plan for their next steps. We take pride in ensuring that no one leaves an initial consultation feeling worse, as we provide them with honest and supportive guidance.
Fearless Advocacy and Representation: When confronted with prosecution, disciplinary hearings, or potential investigations, you deserve resolute and faithful representation by an experienced criminal lawyer. We approach each case with courage and unwavering dedication, representing you without bias or hesitation.
Criminal Lawyer Frankston FAQs
Invisible dummy row so first row closed by default
What does a criminal lawyer do?
A criminal defence lawyer is a legal professional who specialises in representing individuals accused of committing crimes. Their primary role is to ensure that their clients receive a fair and just legal process. This involves investigating the charges, building a strong defence strategy, negotiating with the prosecution, and representing the client in court if necessary. They also provide legal counsel to help clients make informed decisions throughout the legal process.
When should I hire a criminal lawyer Frankston?
It's crucial to hire a criminal lawyer as soon as you become aware of any criminal charges or suspect you may be under investigation. Early representation is essential because it allows your lawyer to protect your rights from the beginning, gather evidence, and potentially influence the direction of the case in your favour.
How do I choose the right Frankston criminal lawyer for my case?
Choosing the right lawyer is a critical decision. Look for a lawyer with experience in handling cases similar to yours. Ask for recommendations, read reviews, and consider their reputation in the legal community. Communication skills are also vital, as your lawyer should be able to explain complex legal matters to you in a way you can understand. Additionally, inquire about their track record and past case outcomes. A local Frankston lawyer in Frankston can have valuable insights into the local legal system and may have established relationships with judges and prosecutors.
See some testimonials from our previous clients here: https://galballyparker.com.au/testimonials/
What are the potential consequences of a criminal conviction in Frankston?
The consequences of a criminal conviction can vary depending on the severity of the offence and other factors. They may include fines, probation, imprisonment, mandatory counselling or treatment, community service, and the creation of a criminal record. A criminal record can have long-lasting effects on your future employment prospects, housing opportunities, and even the ability to travel overseas.
How much will hiring a criminal defence lawyer cost me?
The cost of hiring a criminal defence lawyer can vary based on the complexity of your case. During your initial consultation we will discuss fees and payment options.
Do I have to go to court if I hire a criminal defence lawyer?
In many cases, your defence lawyer can represent you in court without your physical presence. They can handle court appearances, hearings, and negotiations on your behalf. However, there may be instances when your presence is required, such as, if you need to testify in your defence. Your lawyer will advise you on when your attendance is necessary.
How long does a criminal case typically take in Frankston?
The duration of a criminal case can vary widely. Some cases may be resolved relatively quickly, while others can take months or longer. Factors that can influence the timeline include the complexity of the case, court availability, the efficiency of the legal process, and the need for pre-trial motions, negotiations, or appeals. Your lawyer can provide a more accurate estimate based on the specifics of your case.
Contact our Frankston criminal lawyers today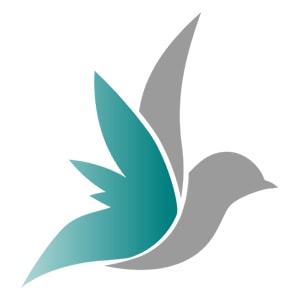 I highly recommend Ruth Parker for any of your legal needs. She is the ultimate professional in dealing with matters of litigation. Throughout the process she always made sure we were clear on what was happening. She recommended we engage Barrister Kelly McKay to represent us in court, who also practiced to the same professional and high standard as Ruth.

Michelle Bean February 2023