Criminal Lawyers Werribee
Our Werribee criminal lawyers have the necessary expertise, experience, and understanding to provide you with quality representation. 
The outcomes we achieve for our clients are a testament to our capabilities.
Contact Us
The best decision in my life to call Galbally Parker. I am blessed to have Ruth Parker and her team from Galbally Parker as my lawyer. I can't thank them enough for their help and support.

Jemie Yio, September 2023
Experienced Criminal Lawyers Werribee 
As experienced criminal lawyers, we recognise the seriousness of arrest, police questioning, criminal charges, and disciplinary proceedings. We understand that this can cause significant distress for you or a loved one who is facing charges. The team at Galbally Parker is well-equipped to help our clients navigate the intense emotions and anxiety that may arise in such situations, and apply our extensive experience in the criminal defense sector to reach the most desirable outcome for our clients.
Whether this is your initial interaction with law enforcement or you have previously encountered legal proceedings, we can help. In these difficult times, it is crucial to engage the services of a seasoned criminal defence lawyer at the earliest possible time. Galbally Parker's criminal lawyers Werribee are dedicated to ensuring your well-being throughout the matter, and will work hard to achieve the optimal outcome for your case.
At Galbally Parker, we firmly uphold the belief that every individual deserves a robust defence of their legal rights. Our team takes pride in delivering a personalised and comprehensive service to every client. Reach out to our Werribee criminal lawyers to arrange a fixed-rate, commitment-free consultation to discuss your legal matter.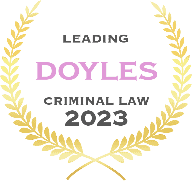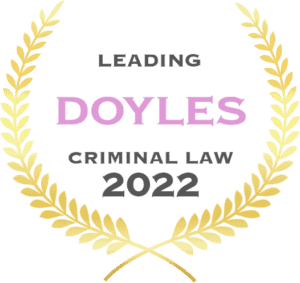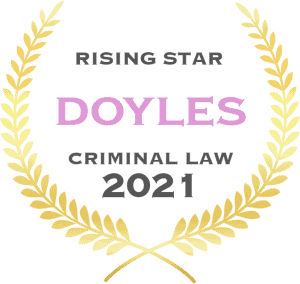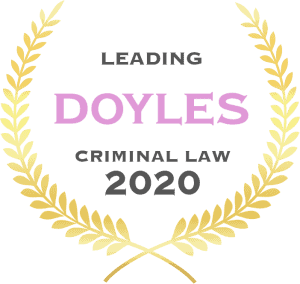 Why Our Werribee-Based Clients Trust Us To Deliver for Them
When looking for a criminal lawyer in Werribee, there are specific attributes that should be considered, such as experience, qualifications, and competency. When facing charges, you deserve a legal team that not only possesses these qualities but also approaches your case with empathy and a profound understanding of the legal intricacies involved. It is important that your legal team takes the time to understand your situation, listens to your perspective, and passionately advocates for your rights in the pursuit of justice for you.
Galbally Parker is an established leader in criminal defence law. Our team possess all of the necessary attributes to fiercely defend you and will handle it with meticulous attention to detail and care – whether your case involves a minor traffic violation or a complex criminal issue. We prioritise accessibility and ensure our clients are well-informed for the duration of their matter.
We. Are. Different.
Est. 1976
As the first Melbourne firm to practice exclusively in criminal defence law, our criminal defence lawyers have the skill, experience and understanding to deliver the best representation for you or your loved one.
This is the discreet boutique service that our experienced criminal defence lawyers deliver. This is why our firm is recognised as one of the best criminal defence firms in Melbourne. Our results speak for themselves.
Why Choose Galbally Parker Criminal Lawyers Werribee?
Galbally Parker Lawyers takes pride in our unwavering empathy, understanding, and commitment to delivering exceptional service to our clients. The following are some of the qualities that set us apart from other criminal lawyers in Werribee:
Depth of Expertise in Criminal Defence Law:

Galbally Parker places a steadfast emphasis on criminal defence. Our team comprises of some of Victoria's most accomplished criminal defense lawyers who consistently achieve outstanding outcomes across various practice areas and remain dedicated to delivering high-quality representation for our clients in court.

Tailored Experience for Every Client:

As a private firm equipped with extensive resources and a robust dedication to customer service, our primary focus is providing personalised attention to every client we serve. We prioritise accessibility, clear communication, determination, and unwavering devotion to our clients' interests. Whether you are seeking advice on your legal defence, need someone to advocate for your rights, or require protection against unjust prosecution measures, choose Galbally Parker Lawyers for a team that will stay by your side.

Proficient Document Handling Through Cutting-edge Technology:

While our firm takes pride in its long-standing history, we remain committed to embracing innovation and staying at the forefront of technological progress. We employ a variety of technical solutions to enhance client services, using state-of-the-art file management systems, secure and encrypted data storage, and a downloadable application for immediate communication. Our legal professionals can also operate remotely, which means they are contactable through your iPhone or Android device.

Clear Guidance and Thorough Consultation:

Our client interactions begin with a fixed-rate, commitment-free 60-minute initial consultation. In this meeting, our team will gain an understanding of your circumstances, provide initial advice, outline our fee structure, and assist you in determining the most suitable course of action. Our objective in this meeting is to help potential clients formulate a strategic plan for their next steps and we ensure every individual leaves the initial consultation with constructive and supportive guidance. 

Unwavering Advocacy and Legal Representation: In the face of prosecution, disciplinary hearings, or potential investigations, you require steadfast and loyal representation from an experienced criminal lawyer. We are committed to our clients and will represent you to the best of our ability in a manner that is free from bias or hesitation.
Criminal Lawyer Werribee FAQs
Invisible dummy row so first row closed by default
What areas of criminal law do you specialise in?
At Galbally Parker, we take pride in our comprehensive expertise in various aspects of criminal law. Our specialisation covers a broad spectrum of criminal matters, ensuring that we are well-equipped to address a diverse range of legal issues. Some of the key areas in which we specialise include, but are not limited to:
Assault

Theft

Drug Offences

Traffic Violations

White-Collar Crimes

Domestic Violence

Sexual Assault

Juvenile Offences
This diverse range of specialisations underscores our commitment to offering tailored and effective legal representation. Regardless of the nature of the criminal charges you may be facing, our experienced legal team is dedicated to protecting your rights and achieving the best possible outcome for your case.
How can I contact you in the event of an emergency?
We understand that legal issues can arise at any time, and emergencies may require immediate attention. To ensure you have access to assistance when you need it most, our number is monitored 24 hours a day for urgent matters: (03) 9670 8771.
Your peace of mind and the timely resolution of your legal concerns are of paramount importance to us. Whether you find yourself facing a sudden arrest, a critical legal situation, or require immediate legal advice, you can connect you with our legal team quickly.
Can you handle cases involving both minor offenses and serious criminal charges?
Absolutely. Our legal expertise spans a wide spectrum, allowing us to proficiently handle cases that encompass both minor infractions and serious criminal charges. We understand that legal matters come in various complexities and seriousness, and our goal is to provide effective and comprehensive representation for all our clients, regardless of the nature of the charges they are facing.
For minor offenses, such as traffic violations or low-level misdemeanors, we bring the same level of dedication and attention to detail as we do for more serious criminal charges. Our commitment is unwavering, and we believe that every individual deserves robust legal representation, irrespective of the severity of the allegations.
In instances involving serious criminal charges, such as felonies or complex legal issues, our experienced legal team is well-equipped to navigate the intricacies of the legal system.
What information should I bring to the initial consultation?
Bring any relevant documents, such as police reports, court notices, or any correspondence related to your case. The more details we have, the better we can assess your situation.
Can I trust that our conversations will remain confidential?
The confidentiality of our communications is of paramount importance in our legal practice. We adhere to the fundamental principle of attorney-client privilege, ensuring that all discussions and information shared during our interactions remain strictly confidential.
Our commitment to maintaining the confidentiality of our clients' information extends to every aspect of our legal representation. This fosters open and honest communication, allowing you to share the details of your case without fear that this information will be disclosed to anyone outside the attorney-client relationship.
You can trust that all discussions, documentation, and strategic planning related to your case will be handled with the utmost discretion.
At what point should I engage the services of criminal lawyers Werribee?
It is imperative to secure the services of a criminal lawyer as soon as you become aware of any criminal charges or suspect you may be under investigation. Seeking early representation is crucial as it enables your lawyer to safeguard your rights from the outset, gather evidence, and potentially steer the course of the case in your favor.
Is it necessary for me to attend court if I retain a criminal defence lawyer?
In many situations, your defence lawyer will have the capability to represent you in court without your physical presence. They can manage court appearances, hearings, and negotiations on your behalf. Nevertheless, there might be circumstances where your attendance becomes essential, such as if you need to provide testimony in your defence. Your lawyer will guide you on when your presence is required.
Contact our criminal lawyers Werribee today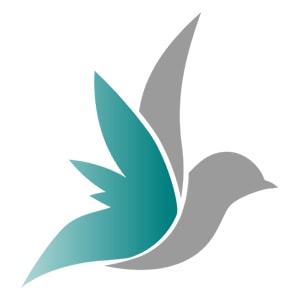 I highly recommend Ruth Parker for any of your legal needs. She is the ultimate professional in dealing with matters of litigation. Throughout the process she always made sure we were clear on what was happening. She recommended we engage Barrister Kelly McKay to represent us in court, who also practiced to the same professional and high standard as Ruth.

Michelle Bean February 2023