Criminal Defence Lawyers Melbourne
We have the skill, experience and understanding to deliver the best representation for you.
Our results speak for themselves.
Contact Us
Galbally Parker handled a complex and unusual case for me involving very serious charges of which I was guilty of. They were able to get me the best possible outcome, resulting in no conviction and no criminal record, while also supporting me emotionally and keeping me fully informed throughout the whole process.


Matt DiCaprio, July 2023
Experienced Criminal Defence Lawyers Melbourne
If you or someone you love is facing arrest, a police interview, criminal charges, or disciplinary proceedings, it can be an incredibly serious and stressful time. We understand the overwhelming emotions and fear that may arise in such situations.
It may be your first encounter with the police or involvement in criminal proceedings, which can have life-changing consequences. In these challenging circumstances, it is crucial to engage the services of an experienced criminal defence lawyer as early as possible. Your personal well-being and the outcome of your case depend on it.
We are Melbourne firm offering a personal and comprehensive service that only a skilled and dedicated criminal defence lawyer can provide. We firmly believe that every individual deserves a vigorous defence of their rights.
We value and support our team, ensuring that you are always represented by the very best. We welcome all prospective clients to reach out to our Melbourne criminal lawyers and arrange a fixed fee, obligation-free appointment to discuss your pending matter.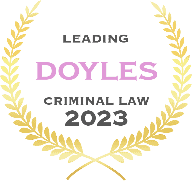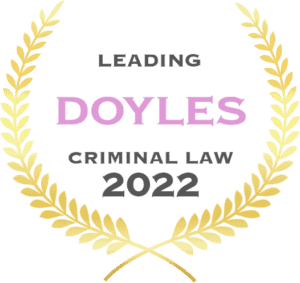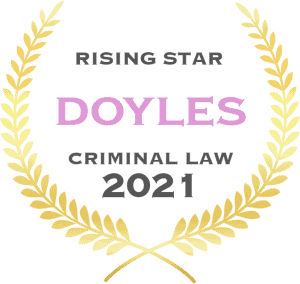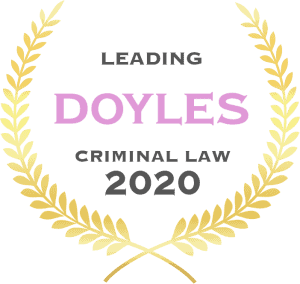 Why Our Clients Trust Us To Deliver for Them
When seeking a Melbourne criminal defence lawyer, it is important to find one that possesses experience, qualifications, competence, and an extensive knowledge of criminal law. However, it goes beyond these qualities. You deserve a team of lawyers who approach your case with compassion and understanding. It's essential to have a lawyer who takes the time to comprehend your situation, listen to your perspective, and vigorously advocate for your rights with an unwavering commitment to justice.
At Galbally Parker, we take pride in being the compassionate criminal law firm you deserve. Whether your case involves a simple traffic offence or a complex criminal matter, we approach it with meticulous attention to detail, treating every client with equal care. This approach has led to our exceptional track record and has established us as an industry leader in criminal defence law. We prioritise accessibility, making you an integral part of the solution. Ensuring that you are fully informed and supported is of utmost importance to us. This commitment is one of the distinguishing aspects of our practice.
We. Are. Different.
Est. 1976
As the first Melbourne firm to practice exclusively in criminal defence law, our criminal defence lawyers have the skill, experience and understanding to deliver the best representation for you or your loved one.
This is the discreet boutique service that our experienced criminal defence lawyers deliver. This is why our firm is recognised as one of the best criminal defence firms in Melbourne. Our results speak for themselves.
What Sets Galbally Parker Lawyers Apart from Other Melbourne Criminal Law Firms?
Alongside our unwavering understanding, empathy, and commitment to quality customer service, the team at Galbally Parker Lawyers has a range of exceptional qualities that set us apart from other Melbourne criminal defence lawyers:
Extensive Expertise in Criminal Cases: At Galbally Parker, we continue to focus only on criminal defence. With a team comprised of Melbourne's finest criminal defence lawyers, and exceptional staff retention, our firm possesses remarkable legal knowledge. This expertise translates into outstanding results across our diverse practice areas. Our skilled lawyers are adept advocates who consistently appear in court, ensuring effective representation for our clients.
Personalised Service to Each Client: As a private firm with a broad range of resources and a strong commitment to customer service, we prioritise providing personalised attention to every client. Our accessible, communicative, driven, and dedicated lawyers are resolute in resolving your case. Whether you seek guidance on your legal defence, require someone to fight for your rights, or need protection against unfair prosecution measures, rest assured that we are always in your corner.
Exceptional File Management Utilising the Latest Technologies: Despite our longstanding history of 47 years, we remain a modern firm dedicated to staying at the forefront of technological advancements that benefit our clients. We employ state-of-the-art file management systems, secure and encrypted data storage, and a downloadable application for real-time communication. Our lawyers can work remotely and are accessible through your iPhone or Android device, ensuring convenience and cost-effectiveness. While file management may not seem glamorous, it plays a crucial role in effectively managing your case.
Honest Advice and Consultation: Our client relationships begin with a fixed-price, commitment-free 60-minute initial consultation. During this session, our criminal defence lawyers discuss your matter, provide initial advice, explain our fee structure, and assist you in determining the best course of action. Our objective is to help prospective clients develop a game plan for their next steps. We take pride in ensuring that no one ever leaves an initial consultation feeling worse through providing honest and supportive guidance.
Intrepid Advocacy and Representation: When facing prosecution, disciplinary hearings, or potential investigations, you deserve unwavering and faithful representation by an experienced criminal defence lawyer. We understand the gravity of your situation and approach each case with boldness and dedication, representing you without fear or favour.
Where to Find our Melbourne Defence Lawyers
Criminal Defence Lawyers Melbourne FAQs
Invisible dummy row so first row closed by default
How Can a Melbourne Criminal Defence Lawyer Help Me?
A criminal defence lawyer is dedicated to protecting your rights, providing legal expertise, and working tirelessly to achieve the best possible outcome for your case. Their knowledge and advocacy can make a significant difference in navigating the complexities of the criminal justice system. The following are some of the key ways they can help:
Legal Expertise: A skilled criminal defence lawyer has in-depth knowledge of criminal law, procedures, and the justice system. They understand the nuances of the law and can assess the strengths and weaknesses of your case to develop a comprehensive defence strategy.
Protection of Rights: Your lawyer will ensure that your rights are protected throughout the legal process. They will make sure that law enforcement and prosecutors adhere to proper procedures and that any evidence against you is obtained lawfully.
Build a Strong Defence: A criminal defence lawyer will thoroughly investigate your case, gather evidence, interview witnesses, and develop a strategic defence strategy tailored to your specific circumstances. They will work to challenge the prosecution's evidence and arguments to protect your interests.
Negotiating with Prosecutors: In some cases, a lawyer may negotiate with the prosecution for reduced charges, plea bargains, or alternative sentencing options. They can advocate on your behalf to achieve the most favourable outcome possible.
Court Representation: If your case goes to trial, a criminal defence lawyer will provide skilled courtroom representation. They will present your defence, cross-examine witnesses, challenge evidence, and make persuasive arguments to the judge and jury.
Mitigating Sentencing: If you are convicted, your lawyer can advocate for a fair and lenient sentence. They can present mitigating factors, such as your character, personal circumstances, and any relevant rehabilitation efforts, to potentially reduce the severity of the punishment.
Guidance and Support: Throughout the legal process, a criminal defence lawyer will provide guidance, support, and honest advice. They will help you understand your options, manage expectations, and make informed decisions.
What Should I do if I am Arrested or Charged with a Crime?
If you are arrested or charged with a crime, it's important to take certain steps to protect your rights and ensure the best possible outcome for your case. It's understandable to feel anxious or overwhelmed but try to stay calm and composed. Avoid arguing with law enforcement or making any statements without your lawyer present.
Clearly express your desire to have a lawyer present during any questioning or legal proceedings. This is your constitutional right, and it's important to assert it promptly. Do not provide any statements or sign any documents before consulting with a lawyer. A criminal defence lawyer will guide you through the legal process, protect your rights, and provide crucial advice based on their expertise.
It is important to cooperate with your lawyer's guidance and advice. Provide them with all the necessary information and be honest about the circumstances surrounding your case. Your lawyer will work to build the strongest possible defence strategy based on the available facts.
Remember, every case is unique, and the specific actions to take may vary based on the circumstances and legal jurisdiction. Consulting with a criminal defence lawyer promptly is the most effective way to ensure your rights are protected.
How do I Choose the Right Criminal Defence Lawyer in Melbourne?
Choosing the right criminal defence lawyer is crucial to the outcome of your case. Look for a lawyer with substantial experience, specifically in criminal defence. Consider their track record in handling cases similar to yours and their familiarity with the local court system.
Research the lawyer's reputation within the legal community. Seek recommendations from trusted sources or ask for references from past clients. Online reviews and testimonials can also provide insights into their reputation and client satisfaction.
Ensure that the lawyer you choose is responsive, attentive, and provides clear explanations. They should be accessible and keep you informed about the progress of your case. It is also important that you feel comfortable and have trust in your lawyer. Trust your intuition. If you have a strong gut feeling about a particular lawyer, it may indicate a good fit. Ultimately, you should feel confident and comfortable entrusting your case to them.
Can you Provide References or Examples of Past Successful Cases your Melbourne Criminal Lawyers have Handled?
At Galbally Parker Lawyers, we understand it is important to know the track record and experience of the legal team that you are considering hiring for your legal representation. While we are unable to disclose specific details about past cases due to client confidentiality, we can assure you that we have successfully represented numerous clients in a wide range of criminal cases. See our Testimonials page to find out what past clients have to say about our services: https://galballyparker.com.au/testimonials/
Contact our Melbourne criminal defence lawyers  today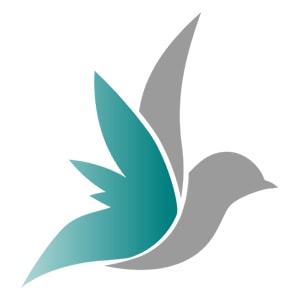 I highly recommend Ruth Parker for any of your legal needs. She is the ultimate professional in dealing with matters of litigation. Throughout the process she always made sure we were clear on what was happening. She recommended we engage Barrister Kelly McKay to represent us in court, who also practiced to the same professional and high standard as Ruth.

Michelle Bean February 2023