Authored by Thomas Bell, Senior Associate at Galbally Parker Lawyers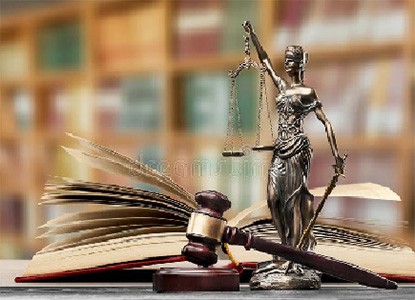 Over the past ten years or so, the Victorian Government of the day has slowly, but surely, passed laws that restrict the sentencing discretion of judges and magistrates.
In 2014, the 'one-punch' manslaughter sentencing laws were introduced, prohibiting judges from imposing non-parole periods of less than ten years. In 2017, the first tranche of mandatory sentencing requiring a custodial sentence was introduced for serious offences including murder, manslaughter, rape, large commercial drug trafficking, to name just a few.
A year later in 2018, a second tranche of offences was introduced, including culpable driving, causing injury to an emergency worker and trafficking in commercial qualities of drugs.
In addition to these, many offences now carry with them mandatory non-parole periods. These include assaults against emergency workers, home invasion, carjacking. In 2014, the Government introduced the 'baseline sentencing scheme' which was swiftly struck down us unworkable by the Court of Appeal in 2016.
Determined, the Government then introduced the 'Standard Sentence Scheme,' largely the same, which remains in force to this day. The then Attorney-General trumpeted that 'it would promote public confidence in the criminal justice system.' Put simply, public confidence equates to more jail.
The issue is not that these offences shouldn't attract terms of imprisonment, including significant ones. Historically, all of these offences have. The issue is that every now and then, a vulnerable person, whose rehabilitation should be prioritised, will come before the court set to be sentenced, but will not fit neatly into the rigid framework for avoiding jail.
In recent years sentencing has become an ever more blunt instrument, compounded by the abolition of whole and partial suspended sentences in 2015.
As a criminal defence lawyer, it is no picnic to have to tell a client that they are likely to go to prison. It is even more harrowing to tell them that, despite their age or personal circumstances, the law presumes that they must go to jail unless they have some 'exceptional and rare' reason not to. Sometimes, because their sentence has been almost pre-determined, they decide to gamble on a hearing or trial. 
The recent case of The Queen v Buckley is a prime example of the problem with these laws. Last week, the Court of Appeal stated that "by adding the words 'that are exceptional and rare', the Parliament intended to make the test 'almost impossible to satisfy'." Mr. Buckley committed his offending, an aggravated carjacking, four weeks after he turned 18. He was 'naïve, immature, impressionable' and had struggled with drugs during his teens. He also pleaded guilty, which was irrelevant to sentencing as a result of the minimum sentencing laws. Not even he, a disadvantaged person who had only just reached the age of majority, could convince the Court of Appeal or County Court that less than three years' imprisonment was justified.
Rehabilitation is paramount when it comes to sentencing young people. Parliament compelling the court to send this young person to an adult prison for three years does not achieve this aim. It clearly shouldn't create public confidence in the criminal justice system.  
The government has failed in its obligation to prioritise the rehabilitation of Mr. Buckley and there will almost certainly be vulnerable young men and women who will follow. When the Court of Appeal roundly criticises a policy, the government should listen. The mandatory minimum sentencing regime as a whole, or at least the narrow exceptions that apply to it, must be reviewed.
Thomas Bell is a Senior Associate at Galbally Parker, having joined the firm as a law student and continuing his professional advancement since. His information can be located at https://www.galballyparker.com.au/thomas-bell/