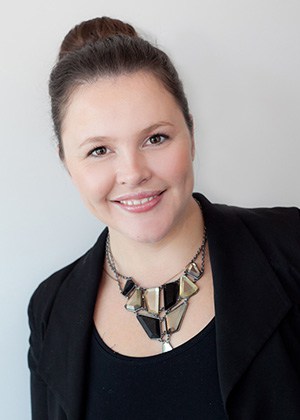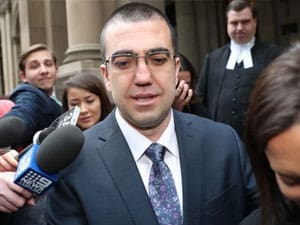 Faruk Orman acquitted of all charges.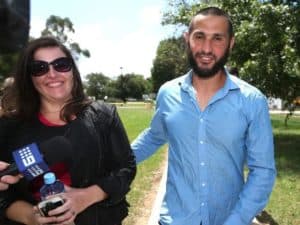 Ruth walked Mr. Dib free from Goulburn Prison.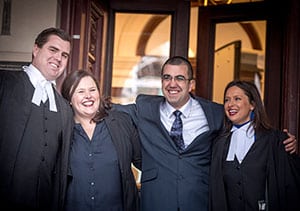 Faruk Orman on acquittal with the team.
Principal Lawyer & Director
Bachelor of Arts
Bachelor of Laws
Ruth is the Principal criminal defence lawyer in our office and the leader of our team. She was named a leading criminal defence lawyer in Melbourne by the Doyle's Guide in 2020 and 2021.  Similarly, the firm has been recommended by Doyle's as a leading Victorian criminal law firm for the last three years.  In September 2021, she was also named by the Herald Sun as one of Melbourne's leading criminal lawyers in the article, 'Melbourne's high-flying lawyers: powerful figures on Victoria's legal scene'. Ruth has worked in this firm since 2007, before which she worked in Barristers Chambers, the Children's Court of Victoria, and Monash University Law School.
Ruth appears and instructs in a diverse range of cases across all jurisdictions in Victoria and New South Wales, including voluminous criminal syndicate matters, complex drug matters (including federal drug importation matters), violent crime, homicide and fraud matters. Ruth has particular experience in violent crime and indictable matters, and regularly represents individuals in Victoria and New South Wales charged with murder and associated offences. Between 2012 and 2014, she represented Phillip Bracken, who was charged with the murder of his de facto. He was the first person in Victoria to be acquitted at trial on the basis of the new family violence self-defence provisions.
Between 2012 and 2016, Ruth represented Moustapha Dib, who was convicted of murder but then unanimously acquitted by the Court of Criminal Appeal. Ruth walked Mr. Dib free from Goulburn Prison in New South Wales after the Court of Criminal Appeal of New South Wales recognised that his conviction was unsafe.
That same year, she represented Mohammed Hamzy, also charged with murder, who was acquitted of the murder and convicted of the alternative, manslaughter, on the basis of excessive self-defence after a Trial.
For 10 years, she represented Faruk Orman as he fought against his 2009 conviction for the murder of Victor Peirce in 2002. In December 2018, it was revealed that the Victoria Police had used his own barrister, Nicola Gobbo, against him and his matter attracted the attention of the public as he forcefully maintained his innocence from behind bars. Faruk's case was significant and demonstrative of the corrupt and dishonest behaviour of the Victoria Police at that time and since. On 26 June 2019, Mr. Orman became the first person to be referred to the Court of Appeal upon appeal as a result of Ms. Gobbo and the Victoria Police's conduct in the handling of his matter. The Honourable Attorney-General stated that she had received 'credible evidence' that a 'miscarriage of justice' may have occurred in his case and referred him directly upon appeal. This was a history making decision. The media reporting of Mr. Orman's referral was extensive and Ruth has continued to promote his right to fairness before the Courts. She has represented and assisted him for 10 years.
The Herald Sun commented on Ruth's assistance to Faruk; 'He found a lawyer who would defend his interests. That lawyer, Ruth Parker, has toiled with righteous indignation about the dubious circumstances of his conviction. She is the main reason that Orman is the first Lawyer X client to be granted leave to appeal his conviction by Attorney-General Jill Hennessy. The first, perhaps, of many'.   Exactly one month later, on 26 July 2019, the Court of Appeal overturned his conviction and he walked free arm in arm with Ruth and the barristers who worked together on his case.  His release made international news and legal history in Victoria. It achieved what Ruth had fought for 10 years to achieve for Faruk. Justice and freedom.
On 10 October 2020, veteran journalist and Underbelly author, John Silvester, wrote of Nicola Gobbo and Ruth. He said: 'It would be easy to bag all lawyers, whose reputations – along with reporters – sit about level with those of debt collectors and grave robbers. The truth is there are many lawyers driven by a sense of justice and the fight for fairness. The exact opposite of Gobbo is solicitor Ruth Parker of Galbally Rolfe, who worked for years to free Faruk Orman, who served more than a decade for the 2002 murder of gunman Victor Peirce. In 2019 the Court of Appeal quashed the conviction.'
 In May 2020, Ruth lead her team of lawyers, with the assistance of amazing Counsel, to achieve appeal bail for Zlate Cvetanovski, who had served over a decade in custody but who then discovered that he had been betrayed by Nicola Gobbo and subject to the corruption of the Victoria Police. He is only the second 'Gobbo' client to be released from custody, following the acquittal of Faruk Orman.
Throughout her career, Ruth has traveled between Melbourne and Sydney frequently, instructing and appearing in matters in every jurisdiction. She has cultivated an impressive network of barristers, experts and other practitioners in Sydney and around the state. It is her hope that we will soon open a permanent Sydney office to cater more personally to our Sydney clients.
She is also passionate about prisoner welfare, human rights and the individual's right to a fair trial. It is a principle of her practice that clients have regular access to their legal representative and remain completely informed about the progress of their matter. She remains a public advocate for individuals impacted by unfairness and injustice before the criminal justice system and leads our team in this vision. She challenges her team to fight the right and to hold ourselves to a higher standard/
Ruth is currently a member of the Law Institute of Victoria Criminal Law Executive Committee, the Law Institute of Victoria and the Young Criminal Lawyers Association of Victoria. In August 2019, Ruth changed the firm name of the firm from Galbally Rolfe to Galbally Parker Criminal Lawyers to mark a new chapter for the firm.
Ruth frequently appears in the media to discuss issues relating to the criminal law and the Royal Commission into Police Informants. Recently, Ruth has been interviewed on Sky News, Four Corners, the 7:30 Report, and every mainstream news network. She has been a regular legal media commentator on ABC Mornings with Jon Faine and then Virginia Trioli and, ABC Drive with Raf Epstein. She was the 2019  guest to be interviewed at the annual Victorian Legal Aid Criminal Connections Conference. To see Ruth's appearances in the media, please refer to our Facebook page, where we share all appearances and media coverage.
Ruth.parker@galballyparker.com.au
Articles in which Ruth features:
'Statement On Petition For Mercy On Behalf Of Faruk Orman', By the Governor General, Premier of Victoria website
'Do sex offenders deserve character references?', By Jane Gilmore, The Daily Life, Fairfax Media, 17 April 2015
'Brakes on Police Chases', by David Hurley, The Herald Sun, 14 July 2015
'Death threats, kidnapping and murder: The cost of being a criminal lawyer' by Ava Benny-Morrison, Daily Telegraph NSW, 27 January 2018
'Preparing for Prison'- 4 June 2018 – Interview with ABC Darwin's Afternoons Host Liz Trevaskis
'Gangland Conviction to be challenged over  Informer 3838 scandal' – by Tammy Mills, Chris Vedelago & Cameron Houston.
'Informer 3838 scandal could give Victor Peirce murder driver Faruk Orman a shot at freedom' – ABC News