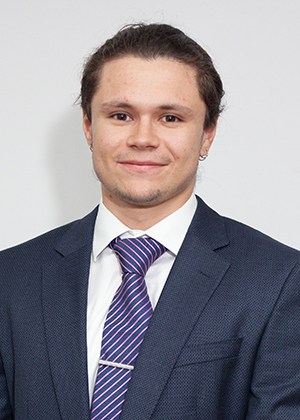 Paralegal
Nicholas is one of our valued paralegals and joined our office in early 2020. He is currently studying a Bachelor or Laws and a Bachelor of Global Studies, with a particular interest and focus on international relations.
Nicholas' role is primarily to assist our team of lawyers in analysing and summarizing Briefs of Evidence, preparing Briefs to Counsel, legal research, filing and administrative duties. Paralegals such as Nicholas are essential to preparing large matters and organizing Briefs of Evidence so that our lawyers and clients get the benefit of this organization and research.
Nicholas is also a trained life guard and loves remaining active and travelling, when he can.
Nicholas can be contacted on 9670 8771 or
paralegal@galballyparker.com.au